Quietly Thinking Aloud: Brain teasers for... →
alexandraerin: Say I'm 32 years old and you're 22 years old. In how many years will we be the same age? … Silly question, right? If you define aging as a process that stops at death, the only way we'll ever be the same age is if I die first. If you don't, then we'll never be the same age. Every time you age a year, I also age a year. Since our ages increase at the same rate, you will never...
About
fucknohealthism: This is a blog by scientists about the anti-science of healthism. This blog might be for you if you: are aware of or interested in the history of health research, including its many grand claims later found to be utterly false (after having maimed/tortured/killed thousands of people) agree that if what we know about health and human biology is the size of a frisbee, half of...
If you're in the US and ever need help paying for...
thegoddamazon: darkjez: fuckyeahfeminists: Check out this list of abortion funds organized by state Read More lemme save this for later…. being back in the South I might need it Same.
Good Reason News: Disgusting mother →
seythani: On the store this morning I heard a woman reprimanding her child. " If you don't stop complaining God will punish you. You are acting like a devil. God punishes little devils." I am disgusted by the indoctrination of religion in children. How sad they believe in hell and the…
eastafrodite: what reclamation of slurs are: - utilizing a word that's been used to harm you, choosing to strip it of its oppressive context and using it colloquially with those who share the same desire to take back what's been used to hurt them what reclamation of slurs aren't: - being part of a marginalized group (ie. being a woman), flippantly degrading people in your marginalized group...
6 Ways to Talk to Your Son About Male Violence and...
fuckyeahfeminists: fuckmonosexismforever: 6 Ways to Talk to Your Son About Male Violence and Healthy Masculinity Boys as young as 4 year old are told to "be a man!", usually in response to them crying or showing fear. And as they grow up, they're bombarded with messages that say to be a "manly" man, they need to: Be big and strong Be physically aggressive and ready to fight Show no...
danielmcbatman: Abraham Lincoln never fought vampires or zombies  Adolph Hitler was not machine gunned to death in a movie theater in Paris Marty McFly did not invent Rock and Roll Richard Nixon never dispatched Dr. Manhattan to end the Vietnam War You never complained about these changes to history, so shut the fuck up about a black man playing a fictional spy, you idiotic, racist...
Let's Talk About First World Problems...
uhuh-she-said: Is your latte too hot? Mine was this morning. I was at the bustling Oasis shopping center in Kampala, Uganda, and I took one sip and then spilt it all over me. You know who else has these problems? The local Ugandans that frequent this shop, and make up the majority of it's clientele.  As Africa stabilizes across the continent, Westerners forget that average daily problems in...
I'mma need
girljanitor: witchsistah: The History channel NOT to call indigenous peoples "primitive" simply because they don't want none of your White Western technologies an' shit. They always edit out the fact that like 80-90% of those "primitive" people have cell phones and other technologies that are just damn convenient, and integrate them seamlessly into traditional life. The Maasai, traditional...
redefiningbodyimage: atheologist: redefiningbodyimage: lezbesomething: redefiningbodyimage: redefiningbodyimage: [Image: Pink duotone design with large, deep pink typography overlapping a silhouetted fat body. The text simply states: "There is no obesity epidemic. - Redefining Body Image"] Just an update: This is part one of a new poster series I'm working on that focuses on using...
When throwing a punch: →
redefiningbodyimage: clareer: chubby-bunnies: winchesterlicious: unseilie: fullofbeansandspunk: everythingbutharleyquinn: asinheavenasinhell: thnafu: • Use the hand you write with. • Make a fist with your thumb outside, not tucked inside. If it's tucked inside your fist, when you punch someone, you might break your thumb. The thumb goes across your fingers, not on the side. •...
50shadesofhaygurlhay: Being Poor thisgingersnapsback: rgr-pop: debatenerd: Being poor is knowing exactly how much everything costs. Being poor is getting angry at your kids for asking for all the crap they see on TV. Being poor is having to keep buying $800 cars because they're what you can afford, and then having the cars break down on you, because there's not an $800 car in America...
Here are the 27 myths Romney told in 38 minutes →
What is thin privilege? THIS is thin privilege.
50shadesofhaygurlhay: thisisthinprivilege: Thin (and other forms of) privilege is expecting fat people to educate you about why fat discrimination is wrong. Discrimination and bigotry is feeling justified in your uneducated opinion when fat (and other marginalized) people choose not to educate you about your bigotry. So when you send asks or submissions to this blog demanding I educate you...
Fat Haters & Thermodynamics...a troll ask
thisisthinprivilege: I'm a physicist, and you're fucking wrong. Sorry. The metabolism is a complex system with many variables. Efficiency of the system varies not only from person to person, but throughout someone's life. That's the second law of thermodynamics, the one that governs chemical reactions. You're hung up on the first law, which is just a conservation law (bookkeeping). Humans...
KILLER TREES (Actually, killer tree. Singular.)
moniquill: poorhornycat: laronmi: Today I want to talk about the ways that trees can kill you. Specifically, the Sandbox or Dynamite tree. (Hura crepitans) To begin, have a picture of the sandbox tree's trunk: Does that look painful? I think it looks painful. The trunk is covered with spikes, which gave the nickname of the "Monkey-no-Climb". It can grow up to be 100 feet tall and can...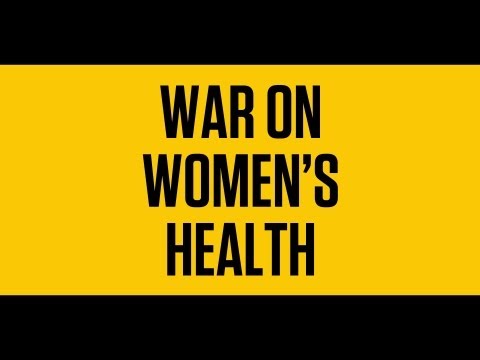 7 Social Hacks For Manipulating People
kayotics: howtolifeguide: 1. Whenever someone is angry and confrontational, stand next to them instead of in front of them. You won't appear as so much of a threat, and they eventually calm down. 2. Open with "I need your help." People don't like the guilt of not helping someone out. When asking for a favor from someone, begin your request by saying "I need your help." It greatly increases...
"**200 Things President Obama Has Accomplished Since Taking Office** He..."
– http://pleasecutthecrap.typepad.com/main/what-has-obama-done-since-january-20-2009.html (via jaynawallace)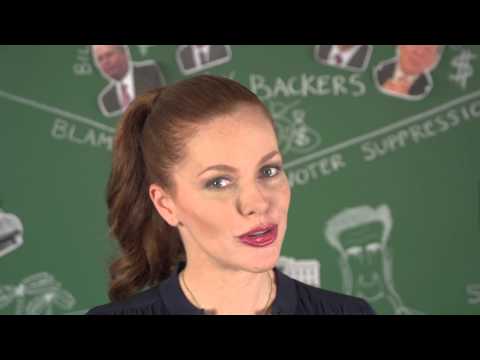 stfusexists: Round of applause for Lindsey, hero of Facebook Friday!
How the Logic of "Friendzoning" Would Work If...
*Man walks into a store and finds employee*
Man: Alright, I've had enough. Why haven't you guys hired me?!
Employee: Uh...well sir, when did you put in your application?
Man: I never filled out an application.
Employee: Well sir, we can't consider you for employment if you've never filled out an application.
Man: No, that's bullshit, because I've been coming here for years now, and every single time I tell you all how much I love this store and how much I appreciate your customer service, unlike some of your other customers might I add!
Employee: Well, but that doesn't-
Man: AND I even told you that I didn't have a job!
Employee: But sir, that doesn't indicate to us that you would like a job at our store. And again, if you've never filled out an application, we can't consider you. Besides, we're not hiring.
Man: OH! Not hiring, HA! What a laugh. I see your store go through seasonal workers all the time. They come and go like nothing, but you won't consider me as a part-time employee even though I KNOW you've been looking for workers to fill positions? That's insane!
Employee: Sir, we've been looking to hire a few people for management positions. Do you have any management experience?
Man: Well no, but what does that matter?
Employee: ...Well sir, that's what we're looking for. You won't be suitable for the position without management experience.
Man: Oh that's such a load of crap. You know, you'll be waiting around a long time for a manager if you don't lower your standards a little. Who cares if someone knows how to manage a store? I LOVE this store and I'm willing to work here, that's all that should matter to you.
Employee: That...doesn't make any sense.
Man: NO! I'm done. This is over. From now on, no more Mr. Nice Guy.
Employee:
Man:
Employee:
Man: Fuck you, slut.